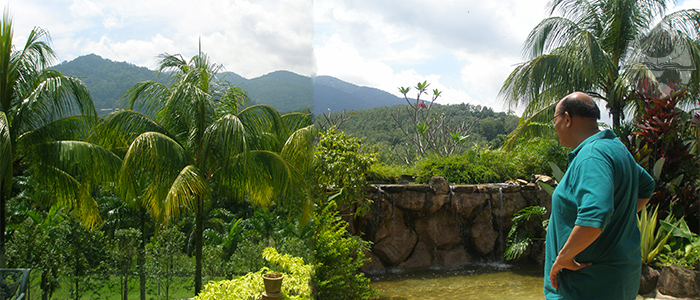 "Even then I will bring My holy mountain, and make them joyful in My house of prayer. Their burnt offerings and their sacrifices will be accepted on My altar; For MY house shall be called a house of prayer for all the nations."
The vision of Prayer Mountain Miracle Centre in Malaysia for the Body Of Christ was imparted to Dr. Vernon L. Falls many years ago.The Lord gave him a fivefold purpose for this Prayer Mountain that is:

1. A House of Prayer for the individuals, groups and nations.
2. A Center for Miracles.
3. A Retreat Center for churches and Christian community at large.
4. A Bible Training Center to train and equip the saints to fulfill the Great Commission.
5. Homes for the Neglected Children, Homeless Elderly and Retired Ministers of God.

Being obedient to the leading of the Holy Spirit, he began to share this exciting insight with partners of Lifeline Ministries in Malaysia, and other countries whom caught the vision and supported him in this project. A team of co-labourers among the Partners in Malaysia have begun working on the project over the years, fully led by the Lord.

Thank you so much to all our partners and supporters for walking with us through all these years toward the vison of God and the fulfillment of His plan and purpose for the Body of Christ.